An all-in-one countertop solution built to handle everything from EMV payments and scanning to inventory and employee management.
The Bridge
SECURE INTEGRATED POS
DATA SHEET
With ECR and ETR functionality, the Bridge incorporates the key features of a traditional POS ECR device into a dynamic and compact tablet based solution, flexible to merchant's needs.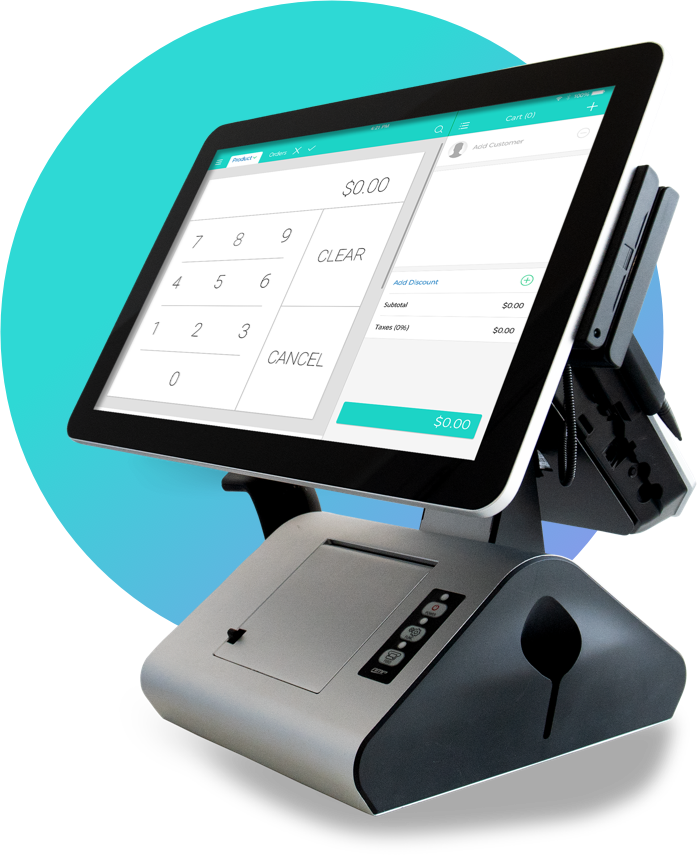 The Point Of Sale, Reimagined.

SECURE EMV PIN PAD
The mounted Smart PIN pad ensures you are ready to accept any type of payment quickly and securely.

INTEGRATED SOLUTION
A unified design for low maintenance, a reduced countertop footprint, and easy cable management.

HIGH SPEED PRINTER
The built in high speed thermal printer is designed for easy loading of full sized rolls, with optional auto-cutter.

Robust Cloud-based Software
Inventory, customer loyalty and POS software for Android. Grow and manage your business in the cloud.
LEARN MORE

Powerful Cloud Computing Products
SoftPoint offers products for all areas of your operations in order to centralize everything you do so you can spend more time running your business.
LEARN MORE