A new point of view for point of sale.
We believe in an agile, collaborative approach to payment solutions, championing exceptional customer experiences that change the payments landscape.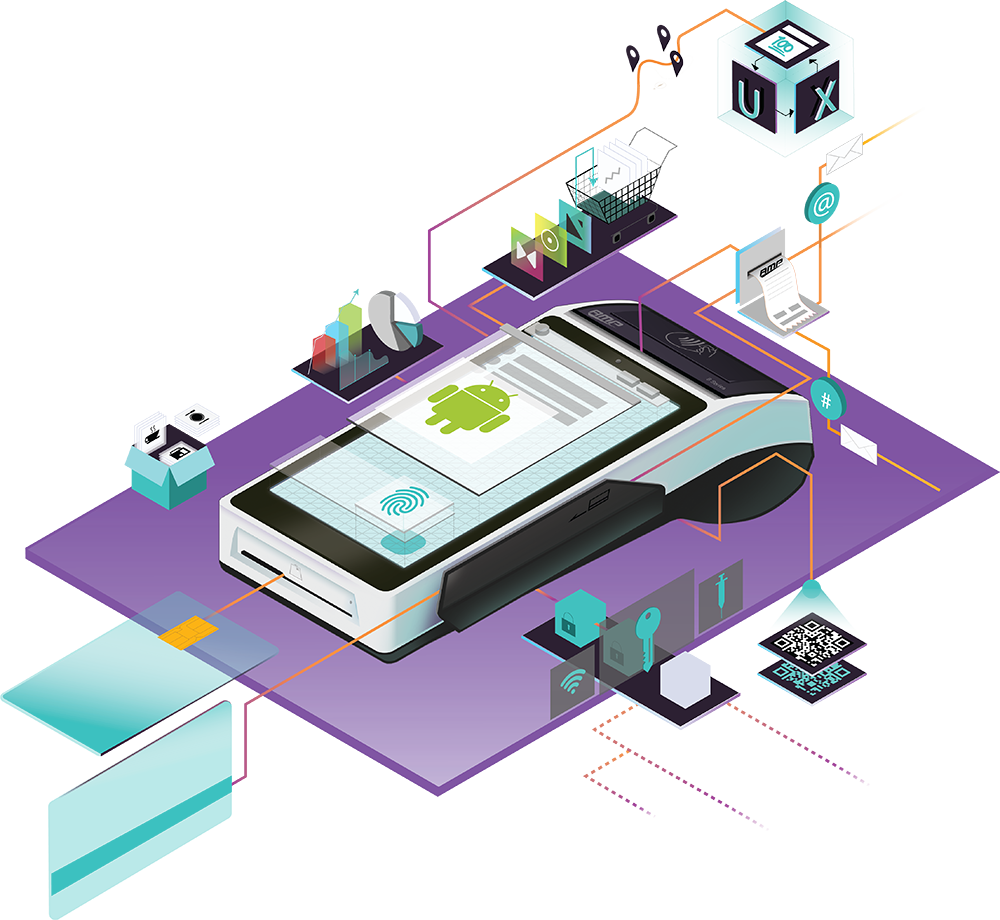 We pay well with others.
Securely Smart EMV Hardware
We pride ourselves on pushing the boundaries of what a POS can do.
EMV Devices
Built by Developers, for Developers
Our devices are supported by a flexible, unified & secure ecosystem.
Explore ecosystem
Collaborative & Contextual
We believe in the spirit of cooperation, and building with users in mind.
Learn More
Pioneering Smart Unattended
Our unattended device is turning heads with its robust specification set & functionality. Come see how AMP is redefining what smart unattended can do.
Learn More